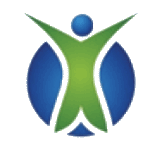 Corporate Wellness Program
The cost of health insurance continues to climb, outpacing wages and increasing anxiety for both employees and employers about the rise of medical costs. In fact, over the past decade, employer-sponsored health insurance premiums have increased 119 percent, and approximately 50% of corporate profits now go for health-care costs.
But smart employers are implementing new ways to reduce health-care costs without jeopardizing their ability to attract and retain top workers. The biggest winner? Organizations who are actively promoting health and wellness at work through incentive programs, healthy lifestyle activities, and wellness workshops presented by health coaches in programs such as Lunch-and-Learns, after-work fitness classes and onsite health fairs. Today, 90 percent of companies offer incentives to encourage healthier lifestyles among employees1 – up from 50 percent just two years ago. Companies as varied as Google, Target and Johnson & Johnson are spending millions each year on comprehensive preventive-healthcare programs, and estimates that without these programs, their medical bills would be as much as four times higher. Plus, incentives, preventive programs, coaching sessions and wellness workshops have long-term effects: healthier, more productive employees.
Organizational Benefits of Employee Health Education
By providing educational workshops to employees on how to improve eating habits, reduce stress and increase healthy lifestyle activities, organization experience the following benefits:
Decreased healthcare costs
Reduced absenteeism
Increased productivity
Increased employee satisfaction
Enhanced workplace community
Improved recruitment and retention of high-achieving employees

Examples of Benefits Achieved
A NASA study found that while the productivity of non-exercising employees decreased 50% during the final two hours of the workday, those who had an exercise plan in place worked at full efficiency all day. This represents a 12.5% higher overall productivity level in exercisers as compared to non-exercisers.
Studies at DuPont and General Mills, which implemented comprehensive wellness education and programming, found 14% to 19% reductions in absenteeism. General Electric reported an astounding 45% decrease in absenteeism!. And a recent study showed that companies that sponsor corporate wellness programs have saved more than $1 million each and saw employee participants' medical costs drop 40% over a three-year period.
IHS facilitates high-quality, interactive Employee Health and Wellness Workshops based on our philosophy called "FAREWELL" (Food, Awareness, Relaxation, Exercise, Wellness, Encouragement, Laughter and Love. Our workshops educate employees about simple but profound changes they can make to create a healthier life and more efficient day, and reduce their stress. Workshops are a great first step to help you improve workplace health, support employees' wellness, and experience many of the benefits described above.
Our workshops are a fun and informative forum with lively presentations and discussions about healthy living. We use an interactive approach to facilitate active learning and individual empowerment. This approach allows participants to share their stories and interact with other attendees through healthy exercises and brainstorming. Participants also receive valuable handouts and access to the IHS Website so they can continue the learning long after the Workshop.
The Workshop is one hour and may be presented at multiple times to allow for the varying schedules of your employees. A small group format of 15 to 30 participants is recommended per workshop session. Participants learn:
Foods and lifestyle choices that can improve health
The effects of sugar on health and energy
How to make better food choices at work and at home
How to improve lifestyle, including exercise and relaxation
Actions to take in order to achieve personal wellness goals
Options for ongoing support after the Workshop
Benefits to Employees
Educating your employees about healthy food and lifestyle choices, stress reduction, exercise and eating for sustained energy provides the following benefits:
Improved overall health
Improved nutrition and healthier eating habits
Reduced stress and anxiety
Fewer food cravings
Increased energy and vitality
Increased daily satisfaction
Health and wellness workshops are a win-win, helping employers contain healthcare costs and making their organizations more attractive to top employees and candidates.
Contact us today to learn about our tailored programs designed to fit any company and any budget.